Luxury Market Trends
"The National Association of REALTORS® (NAR) recently announced that sales of properties worth more than $1 million increased by almost a third in October 2013 nationwide compared to the previous year. In September, however, sales of the same properties increased by a whopping 40 percent".
"NAR chief economist Lawrence Yun sees those sales increasing more modestly at 10% to 15% next year over 2013, partly because of slightly higher interest rates and the stock market possibly topping out". Noteworthy is a recent luxury survey that found over 75 percent believed that investing in a home is actually a more sound investment than the stock market itself! (View our complete Spring  2014 Newsletter EBook)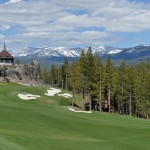 Martis Camp Real Estate
The compelling story for the first quarter of 2014 is that six Martis Camp homes sold but more importantly a whopping nine are under contract! There are a total of 157 homes built now in Martis Camp with another 115 under construction and 88 in design review. Of the 671 total Martis Camp lots available for sale approximately 530 have been sold with 141 remaining. The median Martis Camp home price for 2014 is relatively unchanged and the average price per square foot is up almost 8% (see enclosed micro market report for details).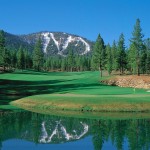 Lahontan Real Estate
The median Lahontan home price for the first quarter of 2014 was up almost 24% over the same period the previous year. The average price per square foot was up almost 13% over the same period. Lahontan lot sales dropped from the brisk pace in 2013 from eleven lots to just five lots. Currently there are 11 new Lahontan homes under construction and another 20 in the design review process (see enclosed micro market report for details).