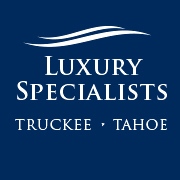 September 30, 2013
Dear Friends,
Housing Recovery Still On Track (Published NY Times: Sept. 24,2013) – "The housing market, one of the main drivers of the economic recovery, continues to gain strength despite the drag of rising mortgage rates and other economic headwinds, but some analysts are worried that it may slow in the months ahead.
The heady price increases in the first half of the year slowed a bit in July, according to data released on Tuesday.
But in the face of pent-up demand and emboldened consumers, home values were still heading upward at a healthy pace, rising 12.4 percent from July 2012 to July 2013, according to the Standard & Poor's Case/Shiller home price index, which tracks sales in 20 cities".
Martis Camp Announces 500th sale this month and is experiencing the highest sales volume year-to-date for any year since the initial launch. The following numbers are as of August 15, 2013: Since the first of the year 70 developer lots and 14 homes (6 not on MLS) have sold. In total 478 lots have sold to date and there are approximately 182 left to sell. Approximately 120 homes are completed, 118 homes are under construction, and 93 homes are in the design review process.   
Lahontan – 15 homes have sold in Lahontan in 2013 at an average of $414/sq. ft. Since the first of the year we have had an all-time record of 53 lot sales in Lahontan and have another 3 in escrow! Currently there are 24 active lots for sale in Lahontan.
Northstar – 6 homes have sold in Big Springs in 2013 at an average of $459/sq. ft. There are currently 8 homes for sale at a median price of $1.8 million and an average price per square foot of $462. There has been just one lot resale this year at $295,000 on Gray Wolf.
Please find enclosed recent market activity for Kelly & Boyle as well as insightful information on current housing market trends.
If you truly want to take advantage of the recent surge in real estate prices or are just wondering what your home or lot is really worth in today's market, please call or email us to set-up a free consultation.
We look forward to being of continuing service to you.
Best Regards,
Greg

Greg Boyle
BRE License #01251926