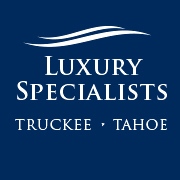 May 30, 2013
Dear Friends,
Tahoe luxury home market – at the mid-year point of 2013, luxury homes sales have doubled compared to the same period a year before (62 versus 32). The benchmark for this category of home is $1,000,000 and over. The median sales price exhibited some significant gains with an increase of more than 30%. The average price per square foot increased to $602/ft.
Tahoe real estate inventory levels – inventory levels in Tahoe remain at record lows, mainly due to the monumental sales for the first-half of 2013. At one point this year we were down to just 4 homes for sale in Lahontan, we currently have 10 homes listed at an average of $500/sq. ft… We have the same number of homes for sale in Martis Camp at an average of $1,012/sq. ft. In Big Springs at Northstar, we have 7 homes for sale at an average of $491/sq. ft.
Lahontan – has not seen lot sales this brisk since the peak of the market in 2005, a total of 35 lots have sold or are in escrow since January 1st, with an average sales price of $121,000. There are only 21 lots left for sale and just 2 lots for sale under $169,000!!! The light switch went on after the first of the year and 12 homes have sold or are in escrow in Lahontan, at an average of $391/sq. ft.
Northstar – homes sales in Big Springs at Northstar also heated up this year with 4 homes selling compared to just one last year, at an average of  $473/sq. The other sub-divisions in Northstar had 7 sales at an average of $307/sq. ft…
Martis Camp – what can we say, Martis Camp has doubled it's homes sales for 2013 compared to the prior year (4 versus 2). The median sold price hovers around $3.0M at an average of $867/sq. ft.  Another change we have seen at Martis Camp is the resale lots, 6 have sold this year versus 11 last year. The median sold price for 2013 is $722,000 and in 2012 $600,000.  The median price of a resale lot in Martis Camp is $1,215,000!!!
Please find enclosed copies of the recent Kelly & Boyle sales activity and a recap of the monumental sales activity of both homes and lots in Lahontan since January 1st!
If you are planning on listing your home, please take the time to review our "Premier Listing Program" designed to expedite the sale of your home and maximize your return. Call or email us to set-up a free consultation.
We want to truly thank all of our clients that we had the opportunity to sell or buy a home or lot for in first-half of 2013. We look forward to the renewed health in the real estate market in 2013 and to being of continuing service to you.
Best Regards,
Greg

DRE License # 01251926