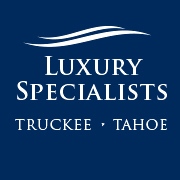 January 6, 2014
Dear Friends,
First and foremost, we want to take this opportunity to wish all a healthy & prosperous New Year!
Tahoe real estate in 2013 was a  year that can be categorized as a housing market transition from ""investor sales" to "primary homes sales". Investor sales and bargain properties will continue to decline in 2014 and next year will be a more normal year with an economy growing at a faster pace, this will provide support to the housing market & primary homes.
Tahoe Home appreciation projections for 2014 – The sales share of distressed sales is already at a low level and is expected to remain at or near current levels. Hence, the price appreciation due to the shift in the mix of sales we had this year will be much smaller in 2014. As a result, the median price is projected to increase only 6% in 2014.
Tahoe Home inventories to improve in 2014 – As investors step back, inventories will improve slightly and the increase in home prices will also encourage home owners to put their houses up for sale.
Martis Camp Real Estate: 
Martis Camp Home Sales – adding in the four homes that sold that weren't on the MLS, we sold a total of 20 homes in Martis Camp this past year…almost 3X that of 2012! We saw a moderate and healthy increase in both the median price and price per square foot from 2012. With more homes under construction being completed in 2014 we should have no problem with inventories or selection of finished homes.
Martis Camp Lot Sales – the bottom-line story for resale lots in Martis Camp is that sales were 50% less than in 2012! The main contributing factor to this was the change in the mix of available or active inventory under $800K. There were 15 sales under $800K in 2012 and just 6 in 2013. Today only one resale lot is listed under $800K…
Lahontan Real Estate:
Lahontan Home Sales – in the first three months of the year we saw nine homes sell in Lahontan at a brisker pace than we have ever seen. Well over half of those homes sold for under $365 per square foot and this marked an end to the bargain hunting. Today nine homes are for sale and only one is listed under $500 per square foot…
Lahontan Lot Sales – with almost 60 lots sold during 2013 an all-time record was set for units sold on a resale basis in the community of Lahontan. Nothing typifies the 2013 market transition from investor to end-user than Lahontan. The median price in the first half of the year was $130K and 70% of the sales were under $150K. Conversely, the median price in the second half of the year was $180K and only 30% of the sales were under $150K.
Kelly & Boyle want to truly thank all of our clients that we had the opportunity to sell or buy a home or lot for in 2013. We look forward to a prosperous 2014 and to being of continuing service to you.
Best Regards,
Greg